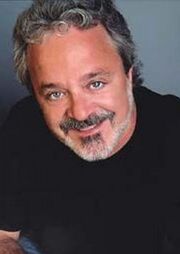 James Jonah "Jim" Cummings
 (born November 3, 1952) is an American voice actor and singer and the voice of Mr Bumpy and various other characters from the American stop motion series Bump in the Night.  
Jim was born in Youngstown, Ohio, and later moved to New Orleans where he was worked on Mardi Gras floats and as a door-to-salesman, he than moved to California where he worked odd jobs before he got into voice acting. 
He does many voices for Disney including being the current voice of Winnie the Pooh (after Sterling Holloway) and Tigger (after Paul Winchell).
In 1994, Jim Cummings was nominated for an Emmy for Voice Acting in the Field of Animation, from his voice work in Bump in the Night. 
Roles in the series
Edit